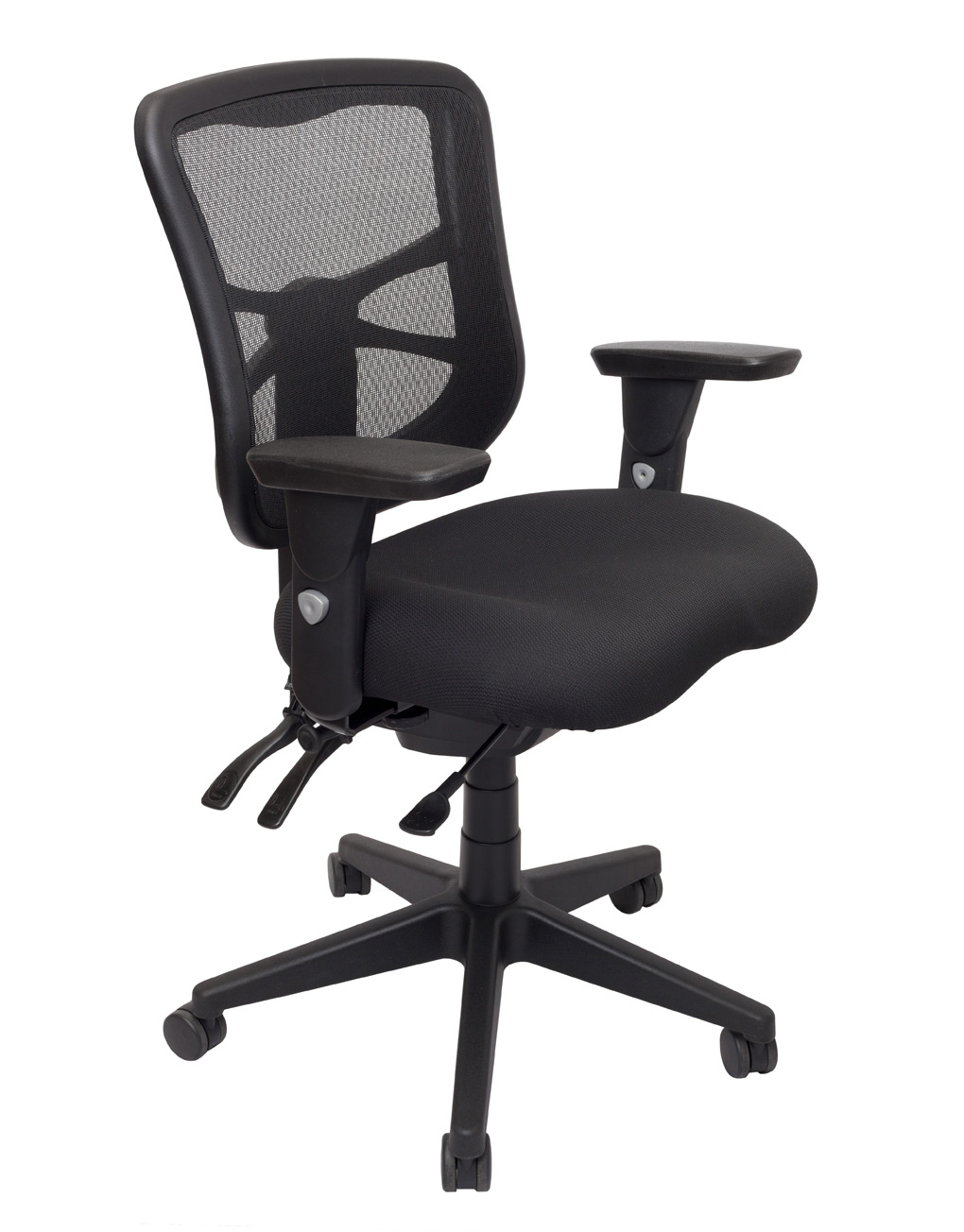 Ergonomic Office Chairs
Did you know that there are thousands of compensation cases completed every single year with trials created on the basis of various forms of injuries and accidents that have occurred in the Workplace?
Not only is an injury bothering with tedious processes and costs surrounding these injuries overwhelmingly challenging and difficult to deal with, the overall negative impact to Company's productivity and output these workplace injuries can bring is absolutely staggering.
Statistics show that an average of 55 billion dollars is paid each year for cases related to workplace injuries. That's right – millions of people daily are receiving compensation for the injuries that occurred while they were at their workplace.
This is why it is absolutely essential for every reputable, serious Business to minimize the risk of these workplace injuries as much as possible.
You may wonder – what's the best way to achieve this?
In most cases, securing your Workplace and your Employees from potential injuries means using the right equipment.
When it comes to an office environment – it means utilizing the correct office chairs.
Considering that an average office employee can expect to spend no less than 8 hours in an office chair every single day – if the office chair doesn't have the proper ergonomic design, it can lead to one or another form of repetitive stress injury.
Understanding this, it's absolutely clear that the importance of having a high quality, ergonomically designed office chair at your workplace can simply not be overstated. Workplace Safety Experts even go as far as claiming that the proper office chair presents the most important piece of equipment amongst other item of office furniture.
The Incredible Impact of a Quality Ergonomic Office Chair.
Besides having the amazing ability to protect your Employees from potential health damage, the Ergonomic Office Chair, combined with the basic, simple training, are also proven to be able of significantly increasing the worker's overall output and productivity.
Some studies are indicating that a quality, adjustable ergonomic office chair, combined with the proper ergonomic training will not only lead to an inevitable reduction in orthopedic damage, but also increase your Employee's overall Productivity by as much as 17.5%, simply by providing them with the next level of comfort and training.
We are fully aware that most employers are dedicated towards cutting the costs of their business as much as possible – going as far as making the decision to use cheaply manufactured goods in order to achieve this goal.
Only the successful and talented entrepreneurs realize that it is actually extremely damaging and detrimental in the long run – especially to the Company's overall productivity and profits.
Why?
Because high quality Ergonomic Chairs can present the key difference between comfortable, highly productive Employees and costly workplace injury compensation claims.
Make the smartest decision of minimizing your workplace injury potential while skyrocketing your Employee's productivity, happiness and overall satisfaction with your Company!
Get your top quality Ergonomic Office Chairs at the most competitive rates on the market – contact our expert team today 1300 883 438.
We look forward to hearing from you. Our featured chair and recommended ergonomic office chair is the Pronto mesh back chair with adjustable arms. To order follow this link https://epicofficefurniture.com.au/product/mesh-back-seat/
We look forward to hearing from you.