BenQ CP Series Corporate Interactive Flat Panel – DuoBoard:
BenQ CP Series Corporate Interactive Flat Panel – DuoBoard
Cutting edge technology for the modern workplace
Loaded with innovative features to enhance productivity, collaboration and communication
Read More
Description
Transform your workplace with the cutting edge technology of the BenQ CP Series Corporate Interactive Flat Panel – DuoBoard. Designed for modern offices, BenQ Corporate Interactive Flat Panels offer the latest tools for interactive meetings without external PCs. With pioneering innovations including Cloud Whiteboard, Account Management System (AMS), 20-point multi-touch, 4K resolution, Smart Eye-Care and Air Quality Sensor, the BenQ Cp Series Corporate Interactive Flat Panel provides intuitive collaboration and display interactivity with the ease of wireless presentation, open-platform software compatibility, and hassle-free maintenance.
Features
Set up Your Meeting by only One-Step
Collaboration+ Unleashes Infinite Possibilities
Flexible Anytime Annotation
InstaShare Wireless Solution for Seamless Collaboration
Facilitate Efficient Communication with Friendly Design
Foster a Powerful Collaborative Environment
Hassle-Free Display Management and Security
Choose between 65 inch screen (1502mm x 878mm) or 86 inch screen (1962mm x 1136mm)
Instant Meetings without Wait
Duoard allows users to just bring their own portable devices to start the meeting right away. The built-in camera and array mic also allow for direct video conference without troublesome preparations and cable cluster. By supporting various input sources including OPS, HDMI, VGA, USB flash drive and more, DuoBoard offers an excellent compatibility.
Account Management System for Personalized Workspace
DuoBoard supports multi-account management through NFC technology, which allows users to directly access and manage their personal system-setting, network drive and cloud storage space such as Google drive and Dropbox, by simply scanning BenQ designed NFC cards without having to enter password.
Start Meetings Quickly with BenQ Launcher
DuoBoard makes it easy for users to launch meetings without delay. Created to aggregate all key tools in one hub, BenQ Launcher allows employees to access video input sources or use the EZWrite whiteboard without having to log into their accounts. Additionally, BenQ Launcher comes with a task switcher, letting users switch between recent apps and input signal sources with just a simple touch.
Video Conferences Anytime, Anywhere
DuoBoard is pre-loaded with useful business apps such as Blizz by TeamViewer, a powerful cloud meeting service that unifies video conferencing, simple online meetings, group messaging, and discussion management. With a one-click-to-start interface, you can easily host a high-quality audiovisual group meeting by connecting various devices. The embedded camera and array mic enhance meeting efficiency, boosting productivity. 
This feature is designed for extending collaboration, fostering teamwork, and stimulating innovation. Combining two DuoBoards together, users can seamlessly double the collaboration space and develop borderless ideas. Users can use the EZwrite to work jointly with their teammates to complete a complicated task. Files saved in individual IFP are also shareable between IFPs. One plus one is definitely more than two.
Annotate and Collaborate Everywhere with the Cloud
Boasting powerful cloud features, EZWrite 5 streamlines discussions by letting employees share notes and ideas whether they are in the office, at home, or on a business trip. With BenQ's exclusive AMS service, employees can save materials in the cloud and access them directly from the BenQ IFP, without need for a laptop or smart device.
Packed with user-friendly features, EZWrite 5 is the leading annotation solution for boosting collaboration and communication during meetings. With the EZWrite Cloud Whiteboard, employees can collect, categorize, edit, and share notes between the IFP and their mobile devices or laptops, ensuring they'll have access to their important materials everywhere.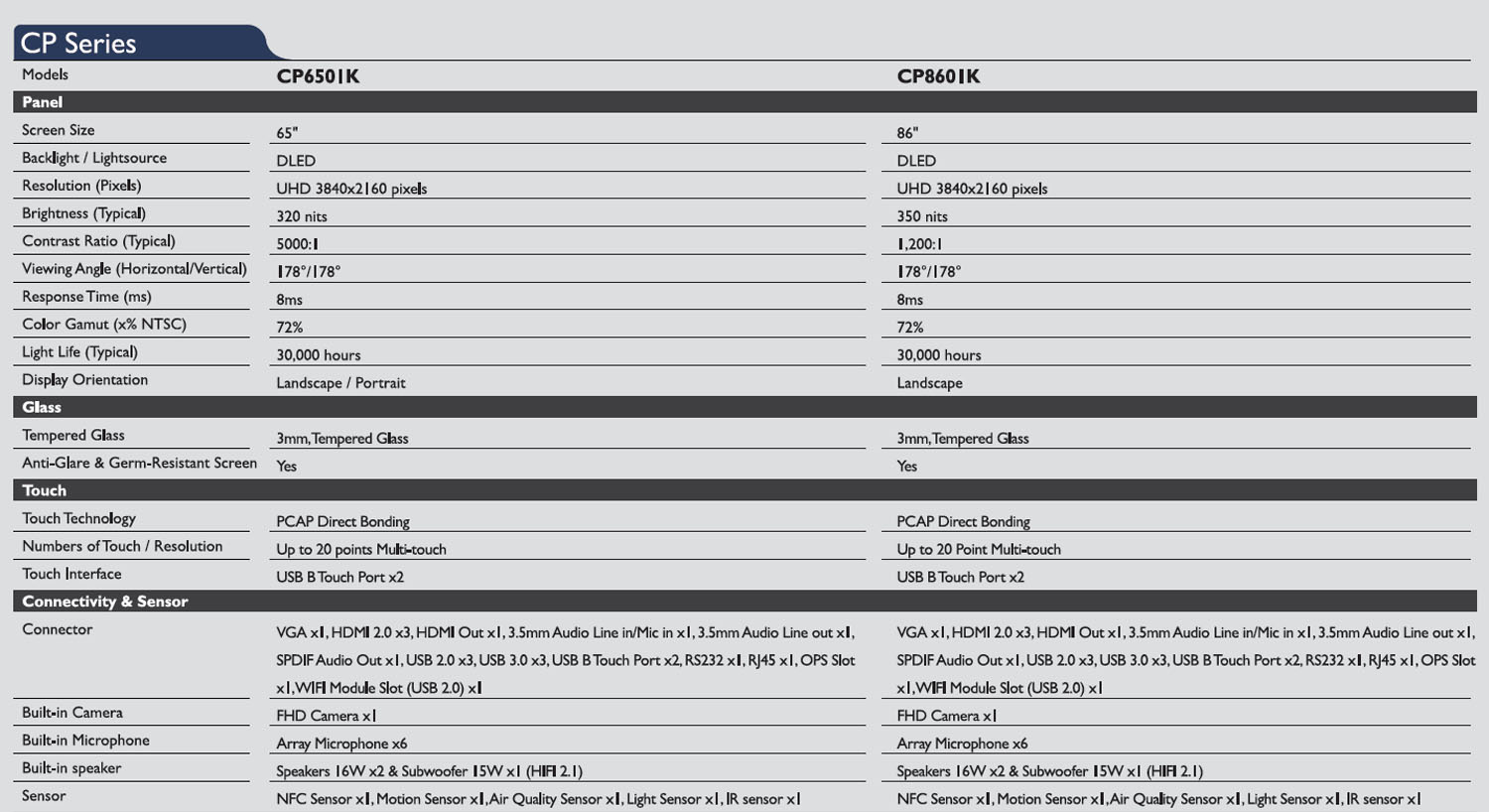 Downloads
Metropolitan Shipping
Epic Office Furniture offers FAST shipping to metropolitan areas! We aim to dispatch all stocked items to your address within 2-4 business days. If you have any questions regarding delivery, just give our friendly team a call on 1300 883 438.
Need delivery above ground floor?
If you are in a metropolitan zone and require your order to be delivered to an area above the ground floor, you can upgrade to our Premium Shipping service from $299. Let our expert team bring your items up to you rather than collecting them from a loading dock or kerbside. Due to the size of many of our products, we will require lift access to deliver your items to you, as we cannot obstruct stairways.
Regional Shipping
Epic Office Furniture caters for everyone Australia-wide. If we can drive a truck there, we can deliver there! If your delivery address is outside our standard metropolitan delivery zones, we offer competitive flat-rate shipping. If you have any questions regarding delivery, please contact our customer service team on 1300 883 438 or via the chat service we provide on the website.
Assembly
The majority of our office furniture is shipped flat packed for easy transport and to avoid damage. The furniture requires very easy assembly. Included with our furniture are detailed assembly instructions. No speciality tools are required.
Installation
If you don't feel comfortable assembling your new office furniture or simply don't have the time, we can organise installation for you at very reasonable prices - and we'll even take away the rubbish! The installation fee includes our Premium Shipping service, so our team will bring your items to your space and assemble them for you! After you check out, we will ask you to provide basic information about the installation to ensure it runs smoothly. Assembly is available to most of our standard metropolitan shipping zones, but it is best to check with us prior to placing your order. If your delivery address falls outside our metropolitan zones, please call us to see if we can help you out with assembly.
Please refer to our terms and conditions for further information.

Credit Card
We accept all major credit cards.

PayPal
Epic Office Furniture accepts online payments via PayPal. Simply select PayPal as your payment method at checkout and follow the prompts to login to your account via the secure PayPal gateway and proceed to finalise payment.
Purchase Order
This payment method is available for approved Government and Education Facilities only. When selecting Purchase Order as your payment method, please add your P.O. Number to the purchase order field. You will then be able to upload a copy of your purchase order on the confirmation page.
Pay by Invoice
If you select to pay by invoice, you will be sent a purchase invoice upon checkout completion and you can make payment via direct deposit or call us to make a credit card payment.
Installment Payment Plans

Afterpay
AfterPay offers a payment plan allowing you to purchase goods today, we'll send them out to you and pay for your order over four equal fortnightly instalments.
Transactions are subject to approval by Afterpay, terms and conditions will apply. Please visit www.afterpay.com.au for more information.