Sale!
3

Product Description
EPIC SPLASH CLUB LIME
$465.00
Or 4 payments with

The Epic Splash Cube is a modern single seat chair, perfect for reception and waiting areas. It has a comfortable fabric cover with cushioned seating. Available in Vibrant Lime (and also red or grey), it's sure to brighten up any office environment. Its modern style is sure to please everyone.
Available in Lime Green, Red, and Grey
Fabric cover
Stainless steel legs
Weight Rating: 120kg
Additional Information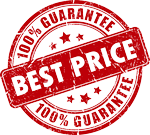 Only logged in customers who have purchased this product may leave a review.