Sale!
3

Product Description
EPIC SPLASH CONE LIME
$465.00
Or 4 payments with

The Epic Splash Cone in Lime is a vibrant addition to the reception and waiting areas. A nod to 60s style armchairs with a modern twist. It has a fabric back and seats cushion, with stainless steel legs. It is also available in red and grey fabrics.
Lime green
Stainless steel legs
Fabric
Cushion chair
Weight Rating: 120kg
Additional Information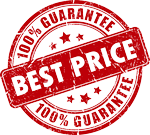 Only logged in customers who have purchased this product may leave a review.